7 Surprising Bonuses of the Colorado Christian Writers Conference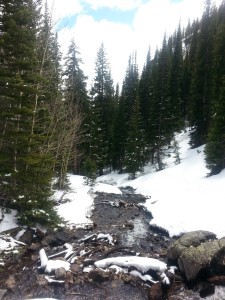 Dear Friends (especially those who love to write),
If you read this blog even once in a while, you know I'm a big fan of writers conferences. I attend, I teach, and I always learn. In fact, I encourage those who tell me they want to start writing for publication that a good writers conference is the best investment they can make.
A writers conference brings together experienced authors, editors, and agents, all with vast knowledge of the industry and eager to share their wisdom with writers at any stage. A conference can lead to fresh ideas, industry insights, article and devotional sales, signed book contracts, and the growth of relationships that last.
That last item may seem small, but it has a big impact. The industry relationships I've built have brought me a literary agent, a publicity scholarship worth several thousand dollars, book contracts, and (lest we forget) the opportunity to teach at writers conferences, too.
The Colorado Christian Writers Conference (CCWC), though, offers something extra. Let's make that several somethings: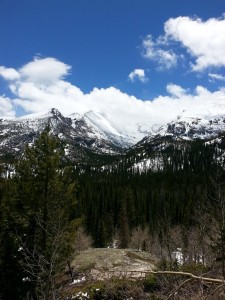 Colorado. Because mountains. Need I say more?
YMCA of the Rockies. The CCWC's unique conference home blends rustic with comfortable and also boasts a gracious, caring staff. Hundreds of college students as well as senior volunteers work there every year. The writers conference keeps us busy (go figure), but the Y offers all sorts of available activities including mini-golf, swimming in an indoor pool, arts and crafts, and more. Consider bringing a spouse or (better yet) the whole family. In addition, the cafeteria offers delicious food, including gluten-free and vegetarian options, and again—the staff members are helpful and eager to serve.
Rocky Mountain National Park. The 415 square miles of this gorgeous park, only a few miles from the conference center, encompass some of the most beautiful sights I've ever seen. Every year, our conference staff manages to take a few breaks from our work and spend time exploring its wonders. Last year, one of the conferees, an experienced trail guide, offered a post-conference hike on one of the park trails after the conference ended (hope he receives this as a hint to do it again). The photos included here came from that experience. Don't miss it!
Estes Park. I can't mention the CCWC without mentioning the small town that rests only a few miles below the conference center. Should you choose to visit, Estes Park offers lots of great dining (shoutout to Poppy's Pizza and Grill) and fun shopping alongside the rushing Big Thompson River. I still can't get over the view from the local grocery store parking lot.
Wildlife. At which other conference can you spot a herd of antelope as your vehicle climbs the roads to the conference center, or look outside your window and discover the majesty of an elk with full rack? Yeah, that's what I thought. Enough said.
Teens Write. This and Marlene's Greater Philadelphia Christian Writers Conference both offer an unbelievable day (at a surprisingly low cost) packed with everything aspiring young writers need. I would have moved forward in my writing much sooner had I had anything even close to this as a teen.
The Spirit of the Lord. I've written several posts about Conference Director Marlene Bagnull's conferences (for previous posts about the CCWC, check here and here), and I can never get away from what I believe is their primary characteristic: the presence of God. That may sound trite (this is a Christian conference, after all), but to grasp my meaning, you need to attend. Her vibrant walk with Christ pervades everything from announcements (punctuated with frequent prayers) to her choice of faculty.
It's not too late to register or to request scholarship information (but the sooner you apply, the better). And, just to be clear: Marlene didn't ask me to write this. I love to encourage writers, and I adore the unique setting of the CCWC and everything it offers.
I hope to meet you on the mountain this year! Questions? Comments? Please share below or on social media. Let's talk!
For His glory,
Marti