Read
God has blessed me with the privilege of using my writing and editing gifts to assist others with their book projects. Below, you'll find a few in which my work has played a major part.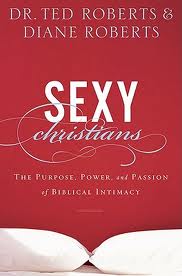 "Sexy Christians." The phrase sounds like an oxymoron, but God never intended it to be. Sexual fulfillment is, in fact, God's idea. Yet many Christians seem to think the more spiritual they are, the less sexual they will be, and the more sexual they are, the less spiritual they will be. Dr. Ted and Diane Roberts want to turn this thinking on its head.
Readers will learn why men and women see sex differently, what the greatest aphrodisiac is, and how to avoid the most lethal killer to a great sex life. The authors also explore what men's and women's sexual needs are and why they are so different, what sex is all about from God's perspective, and what the differences are between male and female sexual response cycles. End-of-chapter questions encourage couples to apply the book's principles at home.
Readers and groups can go a step further with the Sexy Christians Workbook. Loaded with additional content, this workbook is designed to challenge couples to explore the rewarding work of intimacy.
---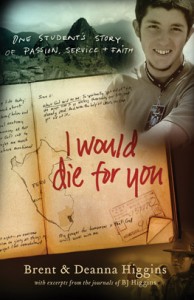 When was the last time you gave your all—for God?
BJ Higgins loved God with everything he had and worked passionately to bring God's love to the whole world. He believed in using the opportunities God gave him and boldly shared the gospel wherever he went. BJ's life on earth ended after a six-week battle with an infection contracted on the mission field.
He was just fifteen years old. I Would Die for You tells the extraordinary story of an ordinary young man. BJ's journals and blogs, along with testimony from family and friends, reveal a young man whose short life left an impression on many–including Bart Millard, lead singer of Mercy Me, who wrote and recorded a song to honor him.
BJ put the cause of Christ above his own personal comfort. This powerful true story will amaze, inspire, and challenge you to live every day making a difference for God.
---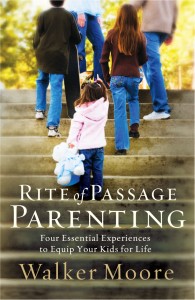 It's no secret: something has happened to America's families. Dramatic shifts in our culture mean that what was once an acceptable way to produce mature, capable adults has now all but disappeared. In Rite of Passage Parenting and its companion workbook, a Mom's Choice silver medallion winner, family expert Walker Moore explains how that happened. And after concisely assessing the problem, Moore teaches you how to build into your children's lives the essential experiences every child needs: an authentic rite of passage, significant tasks, logical consequences, and grace deposits from parents, grandparents, and other caring adults. If you're concerned about the effects of the current cultural chaos; if you notice in your children a lack of responsibility, the lack of a good work ethic, disrespect for authority; if you are worried that your children may experiment with false rites of passage-profanity, smoking, drugs, alcohol, body piercing, or sex—let Walker Moore show you how to provide the four essential experiences most children are missing.