Snapshots of Dementia: Third Time's the Charm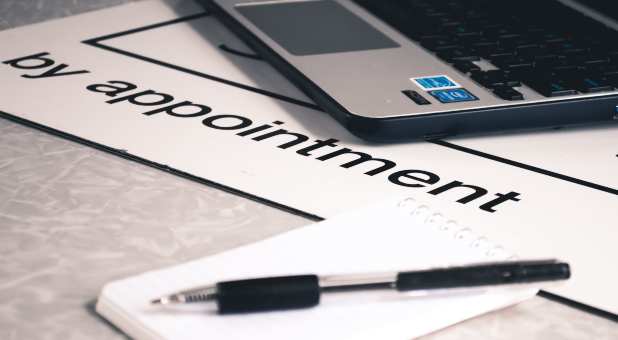 Before I started these "Snapshots of Dementia" blog posts, I asked my Facebook friends about the idea. The volume and intensity of responses amazed me. I remember thinking at the time, OK, people, I hope all of you who said yes will read it.
And you have. I've had more interest in these dementia posts than anything else I've written here (I posted regularly for a few years before Tom's health began to go downhill and I took a full-time job.) So as a preface to today's post: THANK YOU! I am grateful my words make a difference. I believe our story matters, or I wouldn't share it. Ultimately, I pray it makes enough of a difference that others won't have to wait so long for diagnosis or disability or even just plain old understanding (reference: man in the red truck).
But in the meantime, I am living this journey as well as writing it. And this week, that's been a challenge. For now, let's just say the government and the medical profession are working hard to make sure I have more to write about.
At the point where I last shared about our progress, we had finally visited Neurologist No. 2, with fairly unsatisfactory results. I was on my way to making an appointment with Neurologist No. 3:
In the meantime, to review the medical part of our journey so far:
1. Neurologist No. 1 (two visits, a year-plus apart): "He's fine, just short-term memory problems, no worse than my 80-year-old Alzheimer's patients."
2. Neuropsychologist (one visit for testing, one for feedback): "He's fine, just ADHD and shame from poor behavioral choices. He can do better."
3. Neurologist No. 2 (two visits a few weeks apart): "He's sort of fine. He has depression. I need to watch him closely." (No, thank you).
You may recall I had already enlisted the help of a prayer team. One of those prayer partners, a dear and longtime friend, is also a registered nurse whose husband has Parkinson's Disease. As she and I talked, I expressed my concern that Tom might have Dementia With Lewy Bodies (DLB), a Parkinson's related disease (it has gained recent notoriety because comedian Robin Williams apparently had this diagnosis). He had several Parkinson's-type symptoms (I've written about the tremors, and he also drags his feet when he walks and sometimes stumbles.) From what I had read about DLB, I knew it might be a match.
My wonderful friend urged me to seek (and even helped me seek) the care of a neurologist who was also a movement specialist. I called and explained our situation and secured an appointment. They needed Tom's records from neurologists No. 1 and 2, so I called and requested them. No problem, right?
By now, you know the answer: Wrong.
Neurologist No. 1 sent the records.
Neurologist No. 2 was not nearly so accommodating. No, they could not send the records electronically. Yes, we could get them if we insisted, but they didn't recommend it. And yes, we could only get them if we went into the office and paid a fee.
Because I had Tom make the request, it took three phone calls to find out this information. And of course, we paid the fee (who knew making copies cost so much per page?). Until these appointments, we'd had few doctor's visits through the years. And I'd foolishly assumed that the advent of computers meant quick transfer of records from one physician to another.
So. Not. Happening.
The day of our appointment with Neurologist No. 3, we left early. The office was in downtown Orlando, and that meant one thing: construction. That also meant I had to take a half-day off work to make sure we had time to get to and from the doctor. And of course, we brought all the forms for this new doctor plus the records from Neurologist No. 2 with us. Hint: We may be in the electronic age, but doctors still like good old-fashioned paper.
We arrived at the office early and filled out still more paperwork. They called us back, right on time. Tom, as usual, charmed the office staff with his jokes. On the simple cognitive test they seemed to give at each one of these appointments, he couldn't identify the current season (spring). The assistant said, "Oh, it's Florida. It's hard to tell what season we're in!" She counted that question correct although it was clearly a miss.
Tom was smiling. I was fuming. But in the end, a point or two wasn't significant. But seriously? He could charm his way into a higher score at a neurologist's office?
For those who have known Tom a while, this comes as no surprise. I supposed it shouldn't have surprised me either. After all, he charmed me. He still does.
Once we got past the test, we met with the neurologist. She did a brief physical exam and asked a lot of questions. I remember telling her of my frustration with the "It's just depression" diagnosis and asking, "Why can't you doctors listen to the person's story instead of just going by tests?"
She didn't respond. But it seemed she did listen. And she also told me two things that proved very helpful.
The first, after she had Tom walk down the hall and back, was that he didn't "look like" a Parkinson's patient.
OK. I didn't want him to have Parkinson's or DLB anyway. So now what?
I will always be grateful to this doctor because she admitted something. She didn't know what was wrong with my husband.  But she did say he had a definite problem. And I am specially grateful for the next things she said: "Based on what you've told me, I think this looks like frontotemporal dementia" (also frontotemporal degeneration, also Pick's Disease). "Patients with this type of dementia have various symptoms, but some of them sound a lot like what you've experienced."
She wanted to see the results of the neuropsychologist's exam, which we hadn't yet requested, so she could know more. She also wanted to do a PET scan because that can often help determine a patient's specific type of dementia.
No one else had even said the word "dementia." And a PET scan? I'd only heard of those in connection with cancer. But if it would help the doctor, a PET scan sounded great. And we could get the records from the neuropsychologist—in fact, Tom signed a form before we left the neurologist's office granting permission for those records to be sent. Easy peasy. Right?
You already know the answer. But that's a story for another day and another post.
If you have a friend or loved one who's experiencing concerning symptoms, please seek medical attention. And please seek out more than one physician if the answers seem incomplete. Gaining information is not wrong. You never know which person, which test or which appointment may bring you just the answer you need.
Feel free to share your experiences in the comments below. Your story matters. And so do you.