Snapshots of Dementia: It Takes a Team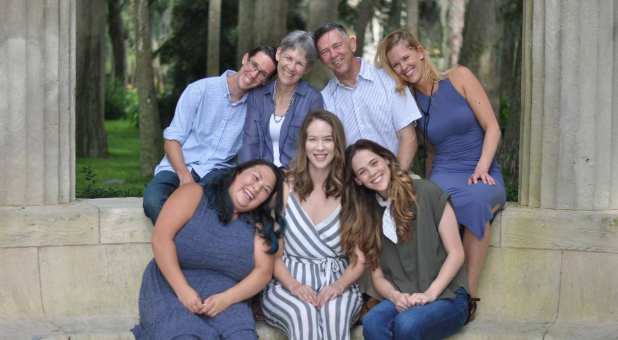 After my Christmas revelation via our former pastor, I did something I'll never regret. First, I wrote my mother and told her the Reader's Digest version of our story. Although we spoke every few days, I had not yet shared my concerns for Tom's health. I knew it was time—past time. And in my typical style, I found it easier to write than speak (especially since I knew this story would come with tears).
After I wrote the letter, I realized something else: It summed up a huge area of our lives that I had kept hidden from almost everyone. I was already on the hunt for a new neurologist, but we needed much more than that.
We needed prayer.
I've shared plenty of the mistakes I made on our journey, but at this point, God moved me to do something I've never regretted. I had an email list of friends who had supported our family in prayer on various mission trips through the years. I quickly pulled names and addresses together for a new "Pieper Prayer Team," added a note at the top and forwarded my letter to Mom to my praying friends.
I expected prayer. But I didn't expect the peace and power I experienced as responses came flooding in and prayers went flying up.
I had fought to protect Tom for so long. Now, I told myself, the support mattered much more than any remaining fear of what people would think.
I also received wise counsel from various friends who had either a medical background or caregiving experience. Almost without my realizing it, the Lord had surrounded me, physically and virtually, with a wonderful team.
But Tom and I already had a smaller, more intimate team that had loved and supported us for years. Our five adult children (and two children-in-love) listened, loved and helped—each in his or her own way. Even as they grieved the reality of what was happening to their dad, they also urged me to keep seeking answers.
I also consulted with them all about a big change I planned to make. I'd decided to sell our home and move to South Carolina, close to our oldest daughter and her family and also to our second daughter, who lives just two hours away. I knew we could support each other no matter what might come our way.
Once again, what seemed like several insurmountable tasks lay before me. We still needed a diagnosis for Tom. My salary and freelance work could cover our expenses—barely. Our home would need some repairs and upgrading before we could put it on the market. And then there was the matter of a new job for me, since my company in Florida didn't allow remote work.
"Make a list of what you need to do for the house and share it with us," our oldest daughter urged. She and her husband had just moved, so she knew what I was facing. "Then we can help you add to it."
My son, visiting for the holidays, did a walk-through with me to come up with a list. And he said something I never expected.
"I'll stay and help you, Mom. I can work during the day and help you some nights and weekends." He could work for a local friend during these few months. From pulling out ruined insulation in the attic to laying a new floor in the laundry room to helping me redo our landscaping, he more than fulfilled his promise.
But where was Tom in all this? Then as now, he seemed content to let everything happen around him. At first, it felt very strange to make all these major decisions without much of his input. But if I asked him questions, he rarely responded, or he'd say, "Whatever you think is fine." Decisions of almost any kind seemed to be more than he wanted to deal with. Or maybe (despite the results of his cognitive testing) more than his brain could process, common in the diagnosis of frontotemporal degeneration that we still didn't have.
He also had a little less time on his hands now because he had started to drive for a rideshare company. He didn't have much sense of direction, but the company app told him exactly where to go, and at that point, he could still drive. As I told him not long after he lost his job at the church, "Until the doctor says you can't work, I need you to try."
So far, no one had told us he couldn't work. Or drive. Or live a normal life. But I made my decisions with no expectation that he would do any of those long-term.
In a few more weeks, we would visit our second neurologist. But by this time, I understood: I had to live with our reality no matter what. I could no longer count on Tom to be the provider for our family financially, physically or in any other way.
God had prepared my heart by giving me a strong trust in Him. I could look back and see the times He'd brought us through other challenges. With both my prayer team and my family team surrounding me, I knew we could travel this road.
Together.
Everyone's family situation is different, but if you have a loved one who seems to be traveling a path similar to Tom's with dementia, early-onset or otherwise, I urge you to find your team of family and/or friends who will support you with listening, love and practical help when needed. Feel free to share in the comments below. Your story matters. If you're a person of faith, you may want to seek out a prayer team too. "Bear one another's burdens, and so fulfill the law of Christ" (Gal. 2:20, NKJV).
In other words—it takes a team.