Review: Keeping Christmas by Dan Walsh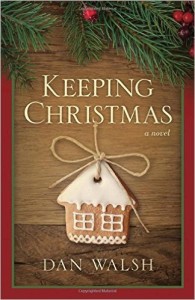 It's no secret to anyone who knows me: I love Christmas. As soon as the Thanksgiving dinner is cleared away, our house undergoes a tinsel-and-tree transformation as we prepare for the Christmas season. We make large pans of fudge and (with a nod to my Ohio roots) hundreds of peanut-butter-chocolate Buckeyes. We bake dozens of cookies. We even wrap all the paintings on our walls in Christmas paper—an inexpensive holiday tip borrowed from a physician's office years ago.
So it's no surprise that I also love Christmas books. This year, I'm excited to share the latest release from my friend and fellow Florida author Dan Walsh. Keeping Christmas: A Novel is a story to which I can relate. Not only does it take place in my beautiful hometown of Mount Dora, Florida, but the central characters are empty-nesters—just like my husband and me.
Christmas looks different to us in this stage of life than it did when our five children were small, and it does to Stan and Judith, too. Their three children are grown and gone, with families of their own—and none of them can make it home for the holidays. All the couple has left are their memories and a box of what they call "The Ugly Ornaments," lovingly crafted by their children through the years.
Stan, an avid fisherman, seems eager to embrace their new lifestyle. After all, this is the Christmas when he and his best friend plan to buy their dream rig, the fishing boat of their dreams. But Judith has more than a bit of trouble moving beyond her loneliness and into the wonder and beauty of Christmas.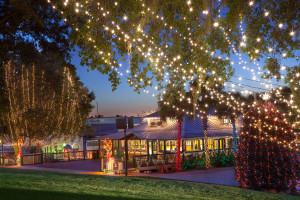 Walsh, as always, does a masterful job of creating characters about whom we care. This time, he weaves the threads of their lives into a beautiful tapestry with more than a hint of compassion, love, and Christmas magic.
Include this book on your list of books to read—and give—this Christmas, and watch for my coming interview with Dan about Keeping Christmas along with news of a Christmas contest. If you live in the Central Florida area, be sure to visit charming Mount Dora on December 6, 6-8 p.m. and enjoy an in-person visit with Dan at the 2015 Christmas Book-tacular. Maybe I'll see you there!
(FTC Disclaimer: I received a copy of this novel free from the author. I was not required to post a review or a positive response.)
Find a local Christian bookstore where you can purchase Keeping Christmas.
Find this book on Amazon, at Barnes & Noble, or at Christian Book Distributors.
Read Marti's article about Christmas in Mount Dora in More to Life Magazine (page 60).