Pray: #PrayerKeeper Feedback, Please!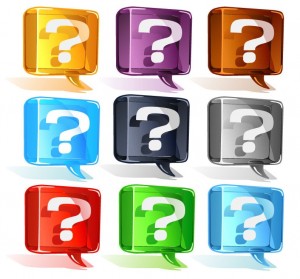 "That applies to everyone!"
"I think we all need that prayer."
"You do realize you're praying for the whole world, right?"
These are some of the responses I receive when I share what have become my daily #PrayerKeeper Facebook status posts and tweets. As I'm sure I've mentioned before, I've continued them only because they seem to minister to people. I'm wary of "praying to [myself]" like the proud Pharisee in Luke 18. If I ever sense the posts are becoming less than authentic, I've promised myself to stop posting.
But I digress. I do realize that often the prayers apply to everyone. To be honest, that's how they end up online. Most of the time, I'm praying for a friend, family member, or for myself and realize a particular prayer could apply to many. Those tend to be the ones I post.  So, to those who have commented to that effect, thanks for the affirmation. I'm grateful they apply to everyone. And today, I have an important question.
More than a few of you have written to tell me these posts should be a book. As much as people may like them, no one would publish a book consisting only of "I'm praying for . . ." I don't want to write what won't sell.
But I'd love your help in an informal survey. What type of prayer book would you like? Brief (but expanded) prayers like the ones I sometimes post (check out some favorites here and here)? A devotional-type book with the "praying for" and then a brief explanation of who might need that prayer and why, along with a one-or two-sentence prayer? Something else? Or nothing at all?
I'm busy writing other books right now, and another author and I hope to share a how-to book to help demystify prayer. But as I look ahead, I'm thinking about how many people of all ages, shapes, and genders tell me God uses those daily PrayerKeeper posts. In the words of the wise Henry Blackaby, I want to watch where God is working and join Him.
So—let me know what you think. Leave a comment below or feel free to email me through the contact link on the right.
Thank you, as always, for your kind and affirming words. I hope when you see the words, "Praying for. . ." or the #PrayerKeeper hashtag, you know I am praying, often multiple times throughout the day for that same request. I appreciate the trust you place in me when you share your prayer needs. And, as always, I'm honored to lift you before Him.