PRAY: Prayer for Those Who Are Harboring Bitterness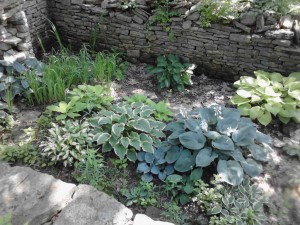 When we pray for others, we can sound so noble, can't we? Interceding on behalf of someone else can make us appear—whether we intend it to or not—as though we have no problems of our own.
But sometimes, our prayers for others slam us square in the heart. The other day, I posted a prayer for those who need to keep quiet. Later that day, I was tempted to respond to unjust treatment with a pointed rebuke. Tempted, that is, until God reminded me of my earlier prayer.
This fall, I'm working through the book of 1 John using the Sword Study you can read about here. And God is using it to convict me about my lack of true love. Today, He brought to mind a person who has wronged me. This person has hurt me in ways open and hidden, known and unknown.
I pray for this person. I seek to serve this person. And I pray for this person every day. But as I read what God says about love, I realized I'm not loving this person the way He loves me. I've held unto the wrongs done and refused to grant full forgiveness. The ugly root of bitterness planted deep in my heart does not have the capacity to bear sweet-smelling fruit. And, with it present, neither do I.
If you've ever had a similar experience or if you're having it now, you may want to join me in today's prayer:
Lord, you know the ugly weed I discovered in my heart. And you know from where it came. Please forgive me for allowing it room to grow.
Father, I want to live before You as a beautiful garden. I want people to see me and want to know You. I want them to dig deep and find cleanness, wholeness, purity all the way through. I want to be open. I want to be real.
Lord, I know I can only reflect on the outside the work that You do on the inside. So today, I place the hidden and the revealed under Your pruning, Your tending, Your care. Cut away the dead places so new life can push through. Strip away the ugliness, the hardness, and the hate. And sow fresh seeds of righteousness, peace, and joy in Your Spirit.
I can't grow on my own. I can't love on my own. And I can't die to myself except as You allow me to live before You. I know this is Your desire, so I pray with confidence in Your great name—AMEN. 
Have you struggled with bitterness, or have you seen how it has hurt someone you live? Feel free to share your story and encourage us, or ask for prayer here or through the "contact" link to the right.  Blessings!