WRITE: Words with Friends: Grace Fox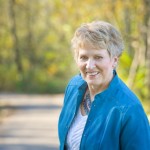 Not long ago, I featured this popular review of Morning Moments with God by Grace Fox along with a contest to win my review copy. Today, I'm interviewing the author as part of my Words with Friends blog feature.
So far, Grace is a virtual friend in that we're both members of both AWSA (Advanced Writers and Speakers Association) and CAN (Christian Authors Network) but have yet to meet in person. I enjoyed getting to know her better and hope you will, too. Make sure you read all the way to the bottom for the BONUS below!
Welcome, Grace! How did your writing career begin?
My husband and I served as missionaries in Nepal for three years in the 80s, and our sending agency asked us to write monthly newsletters to our supporters. I enjoyed finding creative ways to write these letters, and our readers made comments such as, "Your descriptions make us feel as though we're right there with you." Their enthusiasm lit a spark within me to seriously consider writing something other than missionary newsletters when we returned to North America.
In 1998, I decided to try publishing a line of greeting cards. I attended the Florida Christian Writers Conference and showed my cards to a Dayspring editor. She politely rejected them, but that only pointed me in a different direction on my writing journey. I attended several workshops about writing for magazines, and several months later mustered the courage to put into practice what I'd learned.
That's so interesting, especially since I'll serve on faculty at that same conference next week. But I know you speak as well as write. Can you tell us about your speaking ministry?
I speak regularly at women's retreats and conferences in North America and mostly Eastern Europe. My passion is to connect the dots between faith and real life for my audiences – to help them understand how Scripture is relevant to everyday life.
My audiences are ages 19-80 – singles and marrieds alike. I address universal issues such as how to overcome fear and how to develop an intimate relationship with Jesus amidst a busy life. Your readers can learn more here: http://www.gracefox.com/speaking-events/
Because of my own interest in missions, my blog often has an international focus. Please share with our readers a little about the global aspect of your work.
My husband and I co-direct International Messengers Canada, a non-profit mission that offers creative short-term and career ministry opportunities. We have 180 career missionaries now, working in 14 countries. The bulk happens in Eastern Europe because that's the work began more than 30 years ago.
Our philosophy is, "How has God hard-wired you? What are your passions? How can you use those to reach the lost for Jesus Christ?" Then we come alongside and support our staff in their God-given assignment. We have people working among gypsies in Slovakia, HIV-infected youth in Romania, abused women and kids in Romania, university students in Moscow, and much more.
Personally, our responsibilities involve recruiting, training, and leading two-week ministry teams to partner with our staff in hosting evangelistic summer family camps in the post-Communist bloc. Readers interested in learning more can check www.im-usa.org and www.im-canada.ca
How does your personal concern for missions inform and inspire your writing and speaking?
I see a lot of brokenness in people's lives. I also see how God pursues relationship with mankind because He wants to heal the pain and bring hope. I believe He's opened the door for me to write and speak in order to bring His hope to those who hurt, and to direct them to Jesus Christ, the ultimate healer. I strive to accomplish that goal through storytelling and using a language anyone can understand. I try hard not to use Christianese that can only leave unbelievers or new believers baffled.
I love that perspective. I know you have two new releases—Morning Moments with God, which I reviewed not long ago, and another. Can you tell us about this second book?
Tuck-Me-In Talks With Your Little Ones: Creating Happy Bedtime Memories was

released on February 1. It's a wonderful wee resource for parents, grandparents, daycare providers and teachers to use with kids ages 3-8. It's a collection of conversation-starting questions to stimulate the imagination, develop language and listening skills, and connect with a child's heart.
My husband and I enjoyed this bedtime routine with our youngest child, who is now 26 years old. She still recalls those tuck-me-in talks held when she was a preschooler. Now we enjoy asking questions of our grandchildren. Their answers are priceless! Your readers can catch an inside peek and watch the book trailer here.
Thanks so much. Please share anything else you'd like readers to know about you and your work.
When I first began writing, someone gave me a piece of wise advice: "If God is in this, don't stop until He says so." Those words have carried me through many ups and downs in my writing career. Maybe some of your readers are pursuing their own God-given assignment be it writing or whatever. I want to encourage them with the same advice: "If God is in this, then don't stop until He says so." Persevere, and do it in His strength.
Also, I'd like to invite readers to my blog. Many of my archived blogs are devotions, but I'll now expand to include posts that show how to connect the dots between faith and real life in other ways. My new website and tagline just launched with this theme in mind, and I'm excited to see where it will lead.

Thank you again for sharing with us, Grace. I'm sure my readers have enjoyed this interview as much as I have!
BONUS! Grace is offering a free copy of her latest release, Tuck-Me-In Talks with Your Little Ones. Leave a comment telling us why you'd like to have this book, and I'll enter your name in a drawing to choose the winner at random (US or Canada addresses only, please). I wish I'd had this book when my children were small. And even if you don't have little ones, it would make a great gift for someone who does.
Please leave your comment before midnight EST on Sunday night, February 23. I'll announce the winner next week.