WRITE: Tips from the Pros, Miralee Ferrell
Where am I today? You can find me right
 here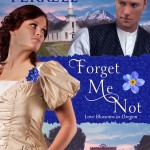 at the Christian Authors Network blog,
where I've posted an interview with author Miralee Ferrell.
Miraelle and I are both participating in the Catch Me If You CAN:  Spring Scavenger Hunt, which ends today. If you haven't yet checked it out, start here. There are lots of wonderful prizes, including a first prize that includes a $200 gift card and 29 great books from the participating authors.  I hope you enjoy both the interview and the Scavenger Hunt, brought to you by the ever-inspiring Christian Authors Network.