WRITE: Tips from the Pros: Crystal Bowman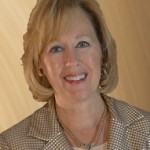 Brrr! Fall arrived in Florida overnight as temperatures dipped into the lower 50's. I know, I know. Where my mother lives in Ohio, they had snow flurries yesterday. We have nothing to complain about.
Today, I'm helping welcome fall for the Christian Authors Network through this delightful interview with fellow Florida author Crystal Bowman. Check it out between spoonfuls of hot soup!