WRITE: Greater Philadelphia Christian Writers Conference 2013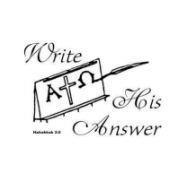 When I prepare a book proposal or help other authors with theirs, I encourage them to determine its unique selling point (USP). That's the distinct difference that makes a reader decide, I want to read this one. That's the essential quality that tells an editor or publisher, We should publish this. And of course, that's the Wow factor that causes people to move from browse to buy.
Of course, USPs have other applications than books. This morning, as I contemplate a busy summer, I'm taking time to pray for the Greater Philadelphia Christian Writers Conference (GPCWC) where I'll teach and represent Sisterhood Magazine July 30 – August 3, 2013. Like all the conferences where I teach, this one offers connections with agents, editors, publishers, and fellow sojourners on the writing trail. Keynoters will challenge and inspire. Workshop leaders will provide targeted instruction in the nuts and bolts of our work. Writers will have both group and individual opportunities to speak with the experts about their work.
The conference I'll teach at the GPCWC this year is one of my favorites, "WannaBe Published," a continuing session geared toward the new and/or not-yet-published writer. You can read my bio and a description here (scroll down to #6, and check out all the other great offerings, too).
Yes, conferences cost money (although scholarships abound, especially if you register early). And time, as we can all attest, is precious. So what's the USP for the GPCWC? What one special quality would move a writer to expend money, time, and energy to attend this conference?
Presence. The powerful presence of Christ. That's how I describe the factor that sets both of conference director Marlene Bagnull's conferences (GPCWC and the Colorado Christian Writers Conference, held in the heart of the Rocky Mountains) apart from the rest. Of course I don't mean Jesus is absent from other conferences. But I do mean that His Spirit with its accompanying fire and fervor visits both these conferences in a way that moves writers—whether new or experienced—to give their best.
When I attend these and other conferences, my primary purpose is to teach and encourage other writers. But at the GPCWC, I never fail to find myself touched by the speakers and changed by the whispers and weight of the Holy Spirit.
God's presence is never accidental. Besides her deep desire to encourage writers, Marlene's love for the Father is the first thing people notice about her. Her network of prayer warriors uplifts this conference months before any of the staff or conferees arrive on campus. I believe the conference reflects this passion and that His abiding presence is the fruit of hearts pointed toward Him.
As you look over your summer schedule, ask God if you should make room for the Greater Philadelphia Christian Writers Conference. The speakers and instructors will teach you, and the Holy Spirit will inspire you to (borrowing the conference theme) "write His answer" in ways that bring Him glory.
You can register for the conference here with a discount for early registration through June 1. I hope to see you there!
Have you attended this conference or the CCWC? Do you plan to attend this year? Feel free to leave a comment with your impressions, insights, or questions. Thanks!