Why Meet with the Conference Chaplain?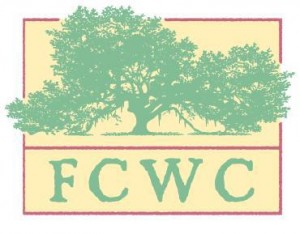 Dear Friends,
I'm writing about something close to my heart today. I guess that applies to many of my blogs, but I leave tomorrow for the Florida Christian Writers Conference. I don't have far to travel this time, because the conference home is the beautiful Lake Yale Baptist Conference Center in Leesburg, Florida, which is probably half an hour from my home. This will be my fifth year attending the conference, fourth year on faculty, and third year serving as conference chaplain.
What does a chaplain for this type of conference do? I can think of several important functions. These include monitoring the spiritual climate of the conference; forming and updating a team of intercessors to pray for faculty, staff, and conferees; and sharing devotionals and prayers as needed for the large-group meetings.
But still another important aspect of the chaplain role is something in which I take great delight, and that's meeting personally with conferees. In the past, I enjoyed having appointments primarily as the representative for Sisterhood magazine, which sadly ceased publication at the end of 2014. But I also met, and continue to meet, with conferees in my role as author, collaborative writer, and editor (in addition to my five years' of work for Sisterhood, I have written eight nonfiction books, seven of them traditionally published; hundreds of articles and devotionals; and various projects for two nonprofits). I love using the lessons God's taught me along my writing journey to assist and encourage others. And that's what I do at the other conferences where I teach as well.
This year, I want to place special emphasis on meeting with conferees in my role as FCWC chaplain. So why might you want to meet with me?
Answers: Perhaps you need direction about with whom you should make appointments or which workshops to attend. Maybe you have a big (or small) decision to make based on conference feedback. I don't know everything or everyone, but I do have some good industry and conference experience. I'll be glad to answer questions or point you in the direction of a better resource here at the FCWC or elsewhere.
Encouragement: Sometimes hearing the truth, even when spoken in love, can feel discouraging. I'll be glad to listen, love, and (yes) pray with you. No matter how professional we are, we can all benefit from a healthy diet of encouraging words. And as my husband likes to say, "No one ever died from over-encouragement."
Prayer: I don't make it a secret that I'm a knee in the body of Christ. It's how He has gifted and equipped me. That doesn't mean I have special prayer-power others don't. But it does mean praying is my joy, my burden, and my blessing. I've been praying for the faculty, staff, and conferees for some months now. I'd love to continue the journey in person. (Note: We also offer a prayer request basket at the FCWC registration desk. Feel free to fill out one of our slips, with or without your name, to request intercession for you or someone you know.)
If you're not attending the FCWC but are a writer, you might want to keep this information in mind for the next conference you attend. You never know when you might need the service of a chaplain. And service is a key word: serving God by assisting with the spiritual needs of faculty and conferees is the calling of a conference chaplain. I'm honored to serve this year and (for those of you attending the FCWC), I'll see you soon!
Have you attended a writers' or other conference where a chaplain served?  How did the chaplain minister to you? I'd love to have your comments below or on social media. Thank you for reading and connecting!
For His glory,
Marti