Where's Marti? Spring/Summer, 2015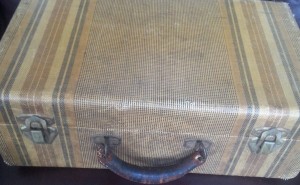 Dear Friends,
It's been a while since I've posted a speaking schedule update. And although I don't have a great number of items to add, I am serving on faculty at three fantastic writers' conferences over the next three months and want to draw your attention to them.
The first is the Colorado Christian Writers Conference, which takes place May 13 – 16, 2015 at the YMCA of the Rockies in Estes Park, Colorado. I'll help my friend and fellow author Ava Pennington run the appointment desk here along with teaching an Early Bird Workshop called "Rhino Skin: Why You Need It; How to Get It" and a new workshop on "Ethics for the Christian Writer." I'll also serve on a Saturday panel for Teens Write (this conference offers a wonderful one-day conference for teen writers, and I love connecting with them).
In June, I won't have to travel far to attend the Advanced Writers and Speakers Association's conference in Orlando, Florida June 26 – 28 just before the opening of the International Christian Retail Show June 28 – July 1. For AWSA, I'll help with the mentee orientation and also teach a mentee (new writer/speaker) class on "How to Get Published." I look forward to this time of connecting with and learning from seasoned industry professionals as well as assisting others.
Late July will find me traveling to Philadelphia, Pennsylvania for the Greater Philadelphia Christian Writers Conference July 29 – August 1. Again, I'll serve at the appointment desk alongside Ava, but I'm also excited about the opportunity to teach a continuing session called "Master the Memoir." Over the past few years, I've grown in my love for both writing and teaching this genre, and I look forward to helping others learn to share their stories via the creative personal reflections memoir affords.
Of course, I recommend any and all of these conferences; please check out the links for more information on each one, and watch for this Thursday's post about the Colorado Christian Writers Conference, too. There is still time to register for each event, and I'd love see you at any or all.
For His glory,
Marti