Where's Marti? Spring-Summer 2016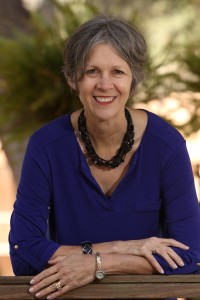 Dear Friends,
Every so often, I take a little time to post my upcoming speaking schedule. I've had an exceptionally busy start to 2016, with lots of writing and editing projects, but I haven't traveled much to speak. That all ends next weekend, although even then, I won't travel far.
Here's my speaking schedule for the next few months, with a few notes about the specific conference or venue and topics:
April 9, 2016: Outreach Prayer workshop, Women's Retreat, University of South Florida Baptist Collegiate Ministry, held at First Baptist Wahoo, Bushnell, Florida
May 11-14, 2016: Colorado Christian Writers Conference, Estes Park, Colorado. I'll teach an Early Bird Workshop called "The Genuine Article," but my main role will be serving on the conference staff and ministering through the appointment desk. These are the dates of the actual conference, but my husband (who is also serving on staff) and I will be there May 9-17.
June 23-July 11, 2016: Panama Mission Trip with Awe Star Ministries. I serve as Director of Prayer and Publication for this student mission-sending organization but have not traveled with them since 2011. I'll serve on a 10-day team and then join a 35-day team for another few days. I anticipate serving the students and leadership, writing regular blog updates for both teams, and seeing how God chooses to use me in the cities, jungles, and mountains of Panama.
July 17-21, 2016: Montrose Christian Writers Conference, Montrose, Pennsylvania: This is the first time I've taught at this respected conference. I'll present workshops on "Ethics for the Christian Writer," "Master the Memoir," and "I Want 2 Write 4 Teens" as well as a morning keynote.
August 3-6, 2016: Greater Philadelphia Christian Writers Conference: Faculty assignments have not yet been made for this conference, but I'll again serve the faculty and conferees via the appointment desk. I expect to be in Philadelphia August 1-9 to help with pre- and post-conference work.
I can recommend any and all of these events, and all except the first are open to the public. I'd love to see you there, so please let me know if you plan to attend. Blessings and prayers for you as you look ahead to your upcoming schedule, too.
For His glory,
Marti