Where's Marti? Speaking and Travel Schedule, Fall 2013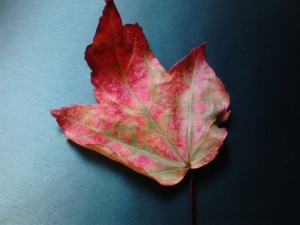 Don't you love this first sign of the coming season, found on my morning prayerwalk? (I'm holed up in a hotel writing while my two youngest daughters attend a conference). I celebrate these beautiful gifts much more now that I live in Florida than I did growing up in Ohio.
But what do I do when I'm not writing, editing, or driving my children to Christian conferences? Funny you should ask. I spent much of the summer in travel, most of it writing-related. But this fall, I'll spend most of my time at home. I still homeschool my youngest daughter and teach a weekly class at our homeschool co-op. And yes, I have lots of writing and editing to do.
My work-related travel is either to speak and teach (usually on writing, prayer, or homeschooling, but sometimes on other topics as well) or to do research for a book or magazine project. I serve two nonprofit organizations with my writing as well as my prayers, and this fall, both have events where I'll serve.
Here's where you can find me out and about through the end of the year:
Saturday, September 21: Speaking on "Master the Memoir" for Adventures in Christian Writing, Calvary Assembly in Orlando, FL; 10:00am, Educational Building, Room 105 (all are welcome)
Friday, October 25-Sunday, October 27: Serving on the Leadership Team, Word Weavers Florida Chapters Retreat, Lake Yale Baptist Conference Center, Leesburg, FL; www.word-weavers.com  (My good friend, novelist Joyce Magnin, is keynoting here)
Friday, November 1-Sunday, November 3: Speaking on Prayer for iGO, Awe Star Ministries' Annual Missions Conference, First Baptist Church, Owassa, OK; www.awestar.org
Wednesday, November 20-Sunday, November 24: Serving as writer, judge, and volunteer, The National Bible Bee, Sevierville, TN; www.biblebee.org
Feel free to let me know if you're interested in having me come to your area to speak or teach. You can find more information here, but feel free to write me through the "contact" link on my home page, too.
Fall blessings to each one! And don't forget to leave a comment about your connection to one or more of these events. I'd love to see you at one or more.