Tips from the Pros: Janet Perez Eckles
Dear Friend,
Did you miss me? I've been out and about lately, first speaking/serving as chaplain at the Florida Christian Writers Conference and then catching up on some writing and speaking. Thanks for your patience. Today, I want to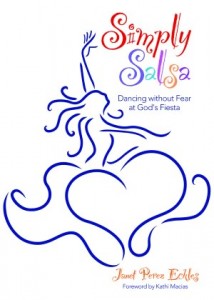 send you over to the Christian Authors Network blog, where I've posted this interview with my friend, author and speaker Janet Perez Eckles. I know you'll enjoy getting to know this delightful friend as much as I have!
This Saturday morning, I'll speak for the Women's Spring Brunch at Asbury United Methodist Church, 220 W. Horatio Avenue in Maitland, Florida, at 10:30 a.m. If you live in the area, feel free to come join us. You don't need to bring anything except yourself, and I know we'll have a wonderful time with food, fellowship, and learning about "Sister Act: Mary, Martha, and the Love of a Lifetime."