SPEAK: Where's Marti, Spring and Summer, 2014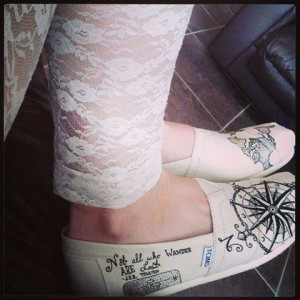 In the midst of an always-busy writing season, I thought I'd share some calendar excerpts for this spring and summer. It looks busy both professionally and personally, since we celebrate our youngest daughter's high school graduation May  9 and 10 (party!). In June, we'll welcome our daughter Karissa home from southeast Asia and send her to Panama to lead a mission trip a couple weeks later. Melanie will leave for training and her mission trip to Nicaragua a few days later! Both will serve with Awe Star Ministries.
My speaking/travel calendar looks like this:
May 14-17: Teach, serve, and represent Sisterhood Magazine at the Colorado Christian Writers Conference, Estes Park, Colorado. Here, I'll teach a pre-conference workshop on Proposals, Queries, and One-Sheets, serve on two panels, and also teach one of my favorite workshops, Master the Memoir. You'll also find me helping out at the appointment desk. Set in the heart of the Colorado Rockies, this conference is always a spiritual as well as a physical high. Registration is still open, and I encourage you to consider coming, too.
May 20: Release of Escape the Lie: Journey to Freedom from the Orphan Heart, written with Dr. Walker Moore. I'll share more about this effort soon!
June 2-6: Teach a continuing class, How to Get Published, at one of the Midwest's best-known writers conferences, Write to Publish. Over the years of conference teaching, I've come to love encouraging new writers, and this class will allow me that privilege. It should contain a good combination of practical advice and positive encouragement with some character clues as well. I had to miss teaching at Write to Publish during my father's final illness and death two years ago, so I'm especially excited to have the opportunity to teach this summer. I'd love to see you there, so feel free to sign up and join me.
July 6-20: Never the Same Missions Trip to Costa Rica: for the fifth summer in a row, I'll travel  on the Never the Same missions trip with nearly 300 teens and adults as the writer for Sisterhood magazine. This year, my husband will come along and serve as one of the adult leaders. It's not too late to join us, so feel free to check out the link for more information.
Thanks for walking through my schedule with me! August will be devoted to catching up with family and launching our two youngest daughters in their respective college careers with a bit of planned family vacation time as well. I hope to see you somewhere along the way. And even if you can't join me at one of these conferences or trips this year, consider attending another year. All three events happen annually and all three come highly recommended.
Do you have summer plans for a mission trip or conference? Leave a comment or email me. I'd love to keep you and your plans in my prayers!
**Special Note:  The handpainted TOMs pictured above are available through our friend Ashley here. She does all sorts of custom designs!