Snapshots of Dementia: Letter to My Sweetheart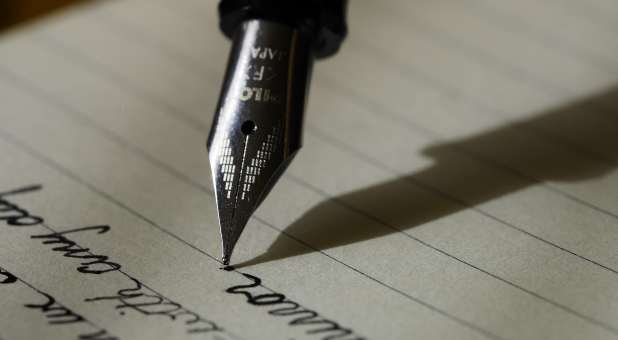 You don't understand
How to play a game
Or pay a bill
Or pull a name
From your contacts list, which you cannot find
For a villain lurks
Inside your mind.
You always said
We'd be the two
Who'd stay in love
Our whole lives through
And indeed we have—yet today, somehow
You're a little boy
I'm the parent now.
My shattered heart
Breaks more each day
As you, my darling,
Fade away.
Like a photograph in too-bright sun
You sit tired, confused
The thief has won.
But no! The Father
Showers grace.
Takes every tear
And, in its place,
Brings relief and comfort, sure release
From the chains that bind
Grants perfect peace.
My deep desire
To serve my King
I wrap in this,
My offering.
To bless in ways, be they large or small,
When no one's around
To see at all.
To give to you
As I've received,
Bring joy to you
When I am grieved.
To put you first
In every way.
To grant each wish,
Take time to play.
Speak words of love,
Do each hard task.
Still hold your hand
When you cannot ask.
One day we'll end
This earth-soaked race
One day we'll see
With unveiled face
One day your horn
Again will sound
One day we'll kneel
On holy ground.
Until then, dear,
My joy will be
To serve and love you
Faithfully.
As I wrote this, I was thinking of course of my husband, Tom, but I was also remembering my dad and my mother's loving care for him through his many years as a Type 2 diabetic and then as a cancer patient. These words are for Tom, but they're also in honor of Mom and all those who offer loving care for others. Your story matters because you do. Feel free to share in the comments below.