READ: Words with Friends: Linda Evans Shepherd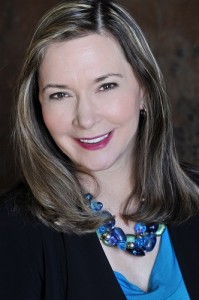 Have you ever become instant friends with someone you just met? That's how I felt when I met today's Words with Friends subject. Linda Evans Shepherd is a nationally-known Christian speaker, a popular Denver television host, and a best-selling author. She's the president of Right to the Heart Ministries and the founder of the Advanced Writers and Speakers Association (AWSA) and RighttoTheHeart.tv.
The two of us met at the Greater Philadelphia Christian Writers Conference when  God (and conference director Marlene Bagnull) assigned us as roommates.  At the time, I was praying about joining AWSA, the group she founded to bring together female Christian writers and speakers. By the end of our time together, I was filling out my AWSA membership application.
I hope you enjoy today's interview, which focuses on Linda's latest release, which I reviewed here earlier this week.
Linda, your latest book is titled Experiencing God's Presence: Learning to Listen While You Pray. Do you really think it's possible to hear God's voice today?
When you consider that God loves us enough to put His Holy Spirit inside our very beings, it stands to reason that our intimate God wants more from us than shopping-list prayers, He wants our inner ear. After all, despite the rumor that God no longer speaks to us today, consider that millions of Christians throughout the ages not only heard God's voice, they answered his call to follow Him in every area of their lives.  We can learn how to do the same.
What are some ways we can hear God's voice?
Anyone who has ever read a scripture, such as "I can do all things through Christ which strengthens me," (Phil 4:13) and had it speak directly as a solution to a dilemma, can testify to the power of hearing God's voice. But not only does God speak through His Word, He can speak through sermons, friends and nature as it continually worships the Creator, and also through God's still, small voice.
What does God's voice sound like?
Unlike some, I've never heard God's voice vibrate inside my ears, but I have heard his gentle whisper inside my being.  He never whispers messages like; "Who do you think you are?"  You're the dumbest human on earth." or "What did you just say to me? Are you stupid or what?"  A voice like that is likely to be from the enemy.
Instead, when I hear God's voice, I feel his sweet spirit as he whispers, "You are my child," "I am with you," "Trust me, everything is going to be okay."
I can rest in knowing that I have a safety net as God will never call me to go against his word.  For example, he will never suggest I murder, rob a bank, or commit adultery as all of these suggestions go against His Ten Commandments including; "Thou shall not kill," Thou shall not steal," "Thou shall not take thy neighbor's wife."
Your book shows readers how to abide with God and to hear his voice. It includes chapter exercises (as well as study guide questions) to help readers experience God's presence, voice, blessings, joy and a lot more.  How did you learn to have such a vibrant relationship with God?
I took a crash course in prayer after my precious baby was injured in a violent car accident. I was desperate to reach God and that desperation became the catalyst that helped me push beyond my rote prayer requests and learn how to use prayer to experience more of God's presence.  In the years that have followed, I've pushed even deeper into prayer and in so doing have discovered more intimacy with God than I ever thought possible.
You talk about the steps of how you heard God's voice when your four-year-old son was missing.  What happened? 
Little Jim had the mumps. There he stood in the kitchen in his  red p.j.s, rubbing his sleepy, blue eyes. I hugged him. "You go get into bed," I said as I turned to put the last of the dirty plates into the dish washer. "Mommy will be right there to tuck you in and to say your prayers with you."
But moments later, when I walked into his bedroom, Jimmy's racecar waterbed was empty.
"Jimmy?" I called.
When he didn't answer, a quick search of the house put me into a sheer panic. It was a panic my husband soon joined as we explored every nook, closet and cabinet before running outside into the darkness calling, "Jimmy! Jimmy! Where are you?"
Our cries were met with silence.
Had Jimmy wandered into the dark street? Had my darling, tow-headed child been kidnapped? A million heart-stopping ideas taunted me as I continued my race to find him.
Finally, after twenty minutes of searching, my husband said, "I think it's time we called the police."
I dialed 911 and sobbed into the phone. "My four-year-old is missing!…He's sick with the mumps….We've looked everywhere."
"I'm sending a squad car to your location," dispatch told me.
I hung up and closed my eyes. "Where is he, Lord?" I asked once again.
That still small voice repeated a message I'd heard several times in the course of my search, "Go to Jimmy's room."
The first time I'd heard this command I ran to Jimmy's room, threw off the covers of his bed, and then peered into his closets and toy box. He wasn't there.
So now, with my chin to my chest, I walked back into his room and just stood there, letting my tears fall into the stillness that settled around me. That's when I heard God's still small voice say, Look again.
But where, Lord, where? I asked, looking around the miniscule room.
That's when I noticed it, a tiny wrinkle on the fitted sheet near the footboard of the bed. Curious, I leaned over and touched the wrinkle and my finger connected with warmth. I pulled the fitted-sheet off the mattress, and there was my sleeping child. He had wedged himself, face-up—thank-goodness, between the water mattress and the footboard, then had somehow managed to pull the fitted-sheet over himself, creating an almost undetectable hideout. However, he'd fallen into a deep sleep before he could surprise me with his famous, 'Boo!' He was sleeping so soundly, he never heard his dad and me calling to him.
But God heard my cries and continued to gently whisper Jimmy's location to my heart. I finally had my breakthrough when I was still enough to stop my search, follow God's lead, and then to step toward what seemed to be an unlikely solution.
Can you imagine if the police had arrived before I found my child? Chances are, Jim's trick would have also tricked them, kicking up a massive search for a child who was actually where he was supposed to be, in his own bed.
What were these steps you followed to hear God's voice?
My steps of how I heard from God to find my son can also be applied to our own prayer lives. Those steps include the following actions:
Thank you so much, Linda. I appreciate your taking time to share all these insights with our readers, and I hope to see you at another writers conference sometime soon.
Did Linda's words strike a chord in your heart? Have you wondered how to hear God's voice? Or do you have a special experience to share about a time He spoke clearly to you? Feel free to bless others by sharing in the comments below.