PRAY: Prayer for Those Who Take Responsibility for Others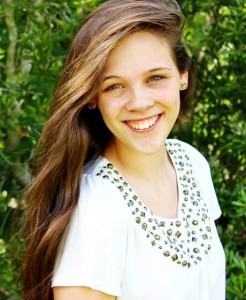 Today, my fourth child and third daughter begins leadership training for her summer mission trip. She'll serve in Panama for thirty days with Awe Star Ministries, helping lead a group of students to minister the truth of the gospel in both bustling city and remote jungle settings.
For part of the trip, she'll live in a hut. For all of the trip, she'll endure steamy temperatures, miles of walking, and long days. And (as with her previous seven mission trips), she'll have one of the most rewarding experiences of her life.
Today, she and the other leaders begin nine days of training. They'll learn the basics of first aid and CPR, emergency evacuation procedures, and almost anything you could think of that will prepare them for this experience. They'll also receive some powerful Bible teaching that will equip them to work with students of various backgrounds and abilities.
As Karissa enters this new level of responsibility, she wants to be both equipped and prepared. So it's for my daughter, the other leaders, and anyone else—those with new jobs, those with the pressure of high expectations, those who have accepted great challenges—that I pray today.
Father, today I come to You on behalf of those who take responsibility for others. Some are parents who hold a newborn and realize this tiny life depends on their actions. Some are workers beginning a new job for which they are qualified, yet unsure. Some, like Karissa, are filled with enthusiasm and experience but rising to the next level of service. Some are health practitioners charged with the care of others. Some have had undesired responsibilities thrust upon them. And some are stepping into tasks they knew lay ahead but have fallen to them today.
God, today I lift up all of those who take responsibility for others. I thank You for these tasks and for their willingness to assume these critical roles. I praise You for making them the type of people worthy of trust.
I ask You to meet their needs according to Your riches in glory by Christ Jesus. Prepare the way and make it straight before them. Give them what they need to walk out their duties with excellence. Grant them the grace to remain conscientious in both little and large details. Expand their minds that they might have wisdom and insight to see what others don't. Give them great communication, peace, and unity with colleagues in a bond nothing and no one can break.
And as they carry out their responsibilities, gracious God, I ask that You pour into them Your perception to see as You see, to care as You care, and to, above all, love one another fervently and from the heart. We know that perfect love casts out all fear, so give them what  they need to care for their charges in a way that brings honor to You. Protect them from the evil one and keep them in Your name, the holy name in which I pray, AMEN. 
Do you have a new (or old) responsibility for others for which you need prayer? I'd love to have you share it in a comment here or email me through the "contact" link above.
If you'd like to join in praying for Karissa and her team, please email me with your contact information. I'll send you the team updates beginning sometime next week. Of if you prefer, you can find the same updates and pictures here beginning next week.