PRAY: Prayer for Those Who are Finding Their Way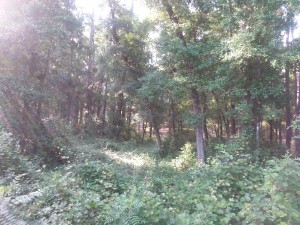 By now, most of you have noticed that my PrayerKeeper posts have multiple applications. Posting and praying these has been an interesting journey. The more I concentrate on praying one prayer well, the more I see how many people and situations it fits. I have told my husband that one day, as a very old woman, I may sit in my chair saying only, "Jesus loves you" and "Thy kingdom come, Thy will be done."
That covers the essentials, don't you think?
Today's prayer is another one which seems to fit many people I know. We're all finding our way in one area or another. Let's pray together:
Lord God Almighty, the whole earth is full of Your glory. We praise You because You are an amazing God who reigns over all. Thank You for caring, for listening, for loving. And thank You for hearing our prayers.
Today, I come to you on behalf of those who are finding their way. Perhaps they are lost sheep who don't know how much they need You. Pull them out of the underbrush and move them, by Your Spirit and power, onto the path that leads to You.
Some who are finding their way once followed You in great delight. But time, circumstances, hurts, and failures have caused them to stumble and even wander far from Your way. Draw them back as a loving Shepherd, lifting them out of danger and pushing or pulling them into paths of righteousness. For their sake, for Your sake, Lord Jesus, bring them back.
For those who are finding their way through relationships filled with tension, God, I ask for Your power, Your mercy, Your grace. Cover them as You cover our sin, God. Let Your name be lifted as a light, dear Father, that they may turn to You. And in all these things, all this finding of ways and choosing of paths, God, grant us the desire and power to seek Your first, to acknowledge Your ways as higher than our ways, for You are above all. In Your holy name I pray, AMEN.
If you don't know the way, if you've lost your way, or if you're making a way (or know someone who fits any of these categories), feel free to request prayer in the comments below or by emailing me through the link at the top of the page. I will continue praying for those who are finding their way and continue trusting that He will make their way His.