PRAY: How to Fit Prayer into An Already Busy Life, Part 1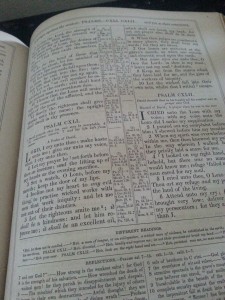 My dear friend,
So you're wondering about how to fit prayer into your life. Or, more appropriately, how to fit more prayer into your life. After all, you already squeeze in eating and sleeping and working and preparing meals and running errands and–sometimes–exercise and relationships and HUNDREDS OF OTHER THINGS THAT ALL SCREAM FOR YOUR TIME.
Right? Although some of the verbs vary, of course right.
So how can you find time to pray? I won't pretend to know the answer. But I will share, today and over the next few letters (formerly known as blog posts), what I've learned and am still learning. And maybe it will help. It might even become the answer to a prayer.
First of all, please know that I don't consider myself any kind of expert on prayer. Intercession is both a gift which God has given me and a task to which He has assigned me. I can't approach it, then, without a sense of both wonder and responsibility. My prayers have no special power other than the power of Christ in me. And my advice has no special weight except as it carries the holy burden of God's Word.
So today's tip for improving your prayer life is a simple one: Fit more of God's Word into your life, and He'll pour more prayer out of it. I'm not referring to a book that teaches you how to pray God's Word (although I know of several good ones) or a set of Scriptures hand-picked to cover particular areas or relationships. Instead, I encourage you to spend time reading, studying, and even memorizing the Bible.
I already acknowledged your full schedule. And now I want you to fit one more thing into it? Yes, because that one thing will transform the others. It will change your priorities. It will, especially as you read it over days and weeks and years, change you. And if you approach the Word with an open mind and heart, you'll find yourself praying what you read.
For example, part of my reading today was Psalm 141, which begins, "O Lord, I call upon you! Hasten to me! Give ear to my voice when I call to you!" Yes, I read these words, but I also prayed them. God's Spirit took the words I was reading and applied them personally and specifically to my life and my situation. And even when the words of Scripture might not look as much like a prayer as this example, He can still do the same thing.
We'll talk more about that next time. But for now, let's join together in asking God to help you fit more of His Word into your life and into your prayers. My PrayerKeeper post today was for those making a fresh start. Would you like to make one in your prayer life today? Let me know if so. Because I'm praying for you.
For His glory,
Marti