5 Marvelous Mission-Trip Fundraisers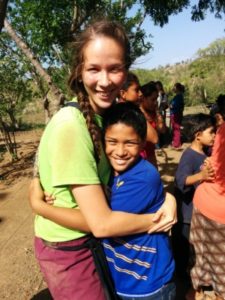 Dear Friends,
"Those trips are expensive! How can you afford it?" "I'd love to take a mission trip, but I could never come up with that kind of money."
These represent only a few of the questions and comments our family (five now young-adult children plus Dad and Mom) has heard in the more than 50 short-term mission trips we've taken through the years. Because of multiple mission trips, we've sometimes had to raise more than $10,000 in one season.
So how do we do it? How can you?
Large and in Charge  
As you prepare for your mission trip, remember the One who called you to go. God doesn't order what he can't pay for. If he's leading you on a mission trip, you can trust him to guide your fundraising, too.
But don't sit around waiting for pennies from heaven. Instead, ask God for creative ways to add dollars to your mission trip account. Feel free to consider some of the following (all of which our family has used, often more than once).
The Write Start    
This classic mission-trip fundraiser involves writing letters to friends and family explaining your trip and the funds you need. But don't discount the power of persuasion. A student I know wrote a letter as the first of what she thought would be several fundraisers. Donations poured in, and she ended up with $2802—just two dollars more than the total needed for her trip.
The negative side of this approach is that lots of people write fundraiser letters, and yours may get tossed aside. Recently, we've ditched the traditional letter in favor of social media posts with a quick link to an online donor campaign. Your sponsoring organization may provide one, or you might consider something like KickStarter or GoFundMe. (Here's an example: our daughter Melanie's current fundraiser site.)
Sales Pitch
What about that junk cluttering up your (or your neighbors') garages? Offer to haul it off at no charge, then organize and sell it. One church group I know has a huge garage sale each year and shares the profits with anyone taking a mission trip.
Advertise the sale via traditional channels (neighborhood social networks, local newspapers, and signs) but make sure to let your visitors know the funds raised go to support a mission trip. During our missions garage sales, we provide posters showing pictures of past trips, country and specific ministry information. We also add a big "donations" jar to our checkout table. Even those avid garage-salers who want to talk you down from a $1 item will often throw a bill into the donations jar!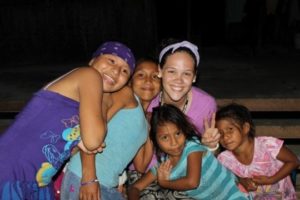 Bake it Off
Do you bake mouth-watering muffins or crazy-good cookies? Extend your baking reach beyond your family and share your treats with others. Consider the traditional bake sale or try a flip such as a local sale you promote via Facebook or Intstagram.
A weekly bake sale after regular church events has worked well for us. One year, our church allowed our daughters to run the Sunday-morning coffee-and-snack time, with all donations going toward their mission trips.
For the past several years, our family has raised thousands of dollars with "Missions on a Roll," offering homemade cinnamon rolls via a Facebook event as Easter weekend treats. Pro Tip: Don't set a price; ask for donations instead. That $250 you receive for a dozen cookies will help multiply the smaller gifts.
Storks and Pies and Tacos—Oh, My!
Variations on the infamous flocking fundraiser (donors pay to "flock" a friend's yard with plastic flamingos, and the recipient pays to have the flock removed); pie-in-the-face contests (donors earn the right to fling cream pies in the face of missionaries, church staff or other willing victims); or all-you-can-eat taco (or spaghetti, or hotdogs or whatever floats your mission trip boat) help put the fun in fundraiser. Consider hosting one of these events with your mission team or youth group. Better yet, get your entire church or neighborhood involved!
Caveat: Make sure you have adult supervision and approval for any projects carried out by teens. Keep everything positive and polite so the mission support stays strong.
The Last (and First) Word
Remember to pray as you carry out every part of your mission trip fundraiser efforts. Before long, you'll find yourself on the mission field, praising God for his faithfulness in meeting your needs. Fundraise well, so you can go and tell!
Do you have additional missions fundraiser ideas to share? I'd love to hear them! And watch for next week's review of Parents of Missionaries by Diane Stortz, along with a chance to win my review copy!
For His glory,
Marti